I first noticed Jacob Harrell and his young YouTube channel when I was visiting a website put up by the laid off employees of Great Big Story (CNN). I really liked the content in Jacob's YouTube channel as his life story slowly started unfolding before my eyes — building a tiny house cabin by himself, getting married, getting a pet dog, traveling to Scotland in a van, reviewing spectacular looking cabins/tree houses/tiny houses, his intention to build a campsite full of tiny house cabins for tourists at the beautiful Cotswolds (UK), surviving cancer, getting the planning permission for the campsite…
'Little Orchard Hideaways' was the name given earlier to the proposed campsite with tiny wood houses. Jacob wanted a smaller name and he invited suggestions from his YouTube viewers. Instead of just suggesting a name, I created a logo for "Jacob's Hut" and sent the image files to him. I received a beautiful, encouraging message from Jacob, thanking me graciously for the 'additional efforts' on the name suggestion (October, 2021).
'Cosy' Mistake!
In one of his July 2022 videos, Jacob announced that he has selected the word 'cozy' from fans' suggestions and announced the name 'Cosy Cotswolds' for the upcoming venture. This triggered me to embark on another 'unsolicited logo design journey!' In a few days, I managed to send a design to Jacob.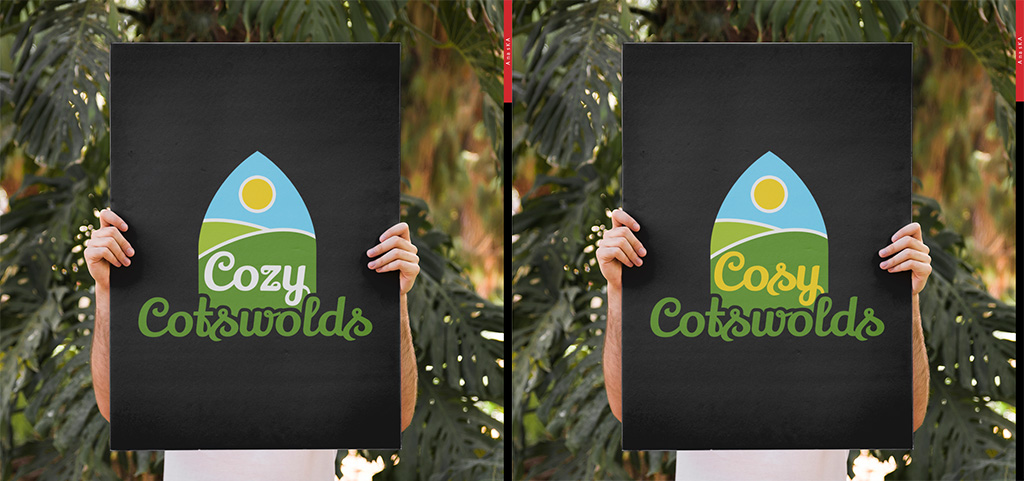 Just before sending the image, I realized that I have used the word 'Cozy' instead of the British version, 'Cosy.' I rectified the mistake in the next revisions.
Logo Animation Video
Although a little clumsy and rushed, I managed to create a simple logo reveal animation as well.
The subtle sound effects in the background — church bells, woodpecker… are taken from Pixabay Music. The Cotswolds landscape photo is taken from the Independent Cottages website.
My Inspiration
The Cotswolds landscape of rolling hills, valleys, farm fields, grasslands… are very calm and beautiful!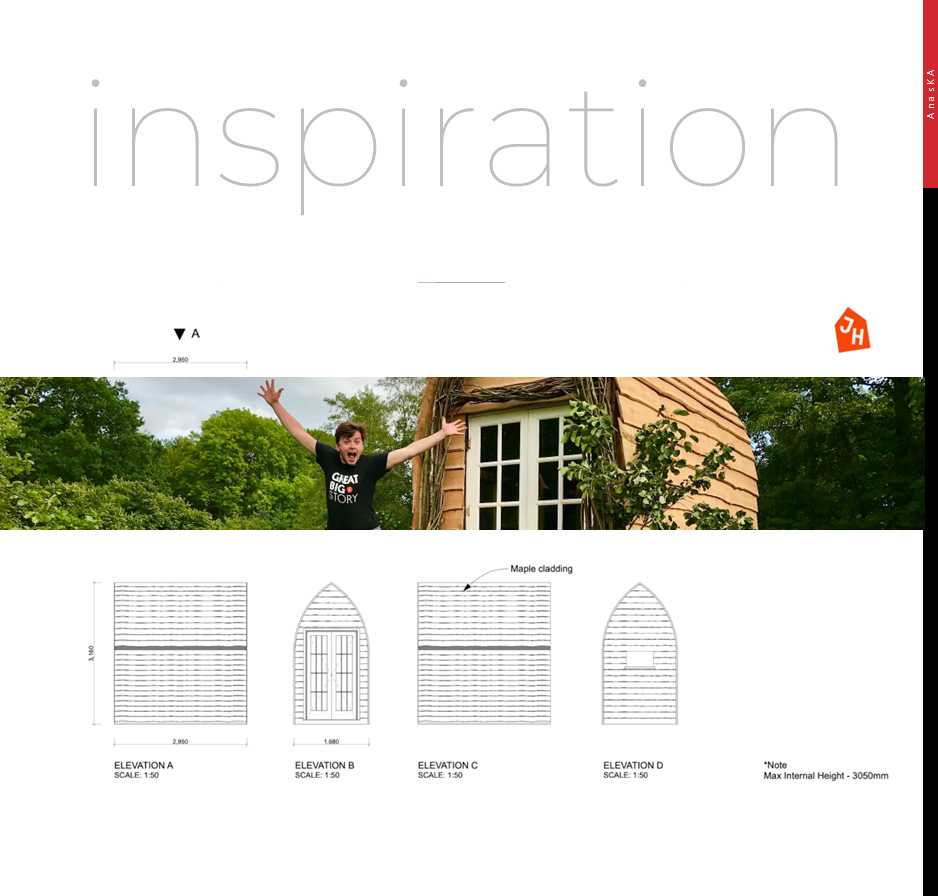 The outline of the tiny house cabin looks like a tall French style window. This gave me the idea of using the shape as an open window looking out into a green, rolling hill landscape on a sunny day with blue skies.
A Window to the World of Cotswolds
The logo outline is that of Jacob's hut! Or is it an open window? Or a stained glass window of a church?
The sun also resembles the circular window on the tiny hut.
Rolling hills and grasslands are drawn with a green hew.
The semi-ornamental font used is Lily Script One from Google Fonts collection. The typeface reminded me of the ribbon that comes with gifts. It has a cozy, classic texture as well.
In my opinion, the selected blue, green and yellow color swatches work well with different background luminosity.
As you can see, things are looking bright in the monochrome world as well!
I have sent the logo file to Jacob Harrell. I have mentioned in the email that this is just a 'challenge-myself-to-design' hobby of mine and Jacob is free to use this logo or a variation of it or he can ignore this altogether. I really had fun in doing this! I'm yet to hear from him. I will update the post as soon as any development happens.
What do you think about this whole 'unsolicited logo design journey'? Do record your comments below.
Free image resources used in this post
UPDATE 12-JUL-2022
I must say, I am blown away by the loveliness of your email/designs! It's one of the kindest things anyone has done since I started this YouTube journey.

– Jacob Harrell