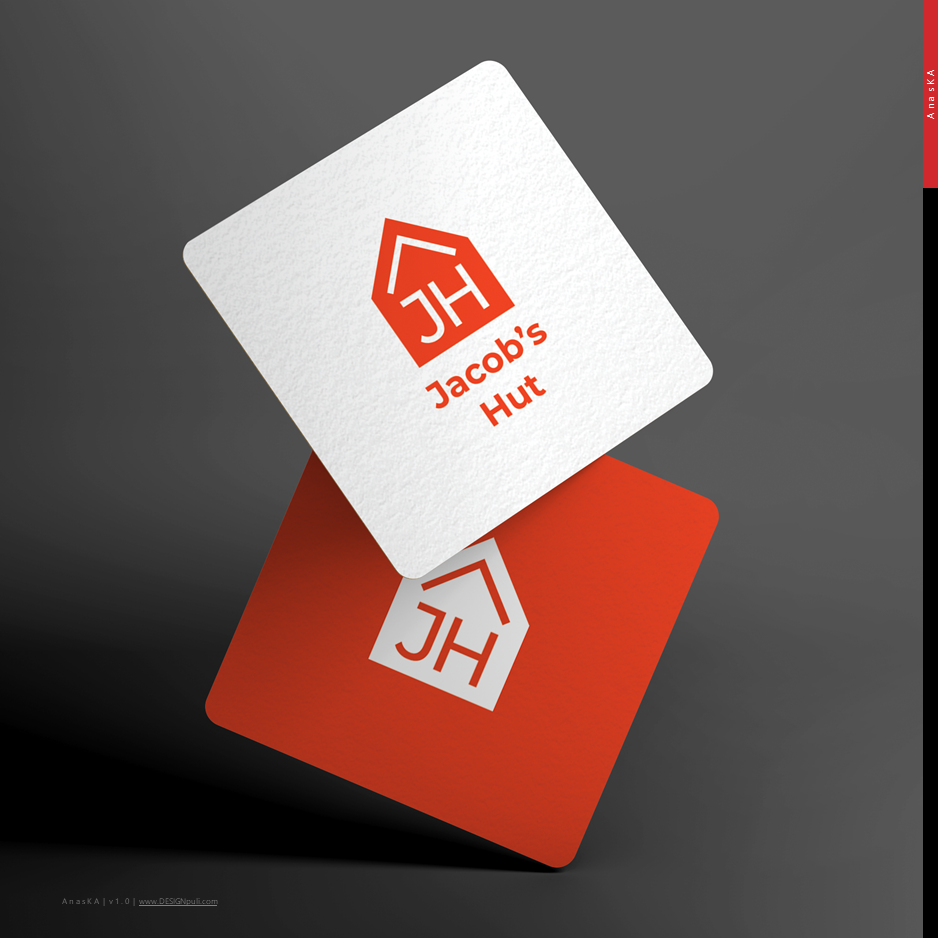 I'm a fan of TV shows like 'George Clarke's Amazing Spaces,' 'Tiny House Nation,' 'Tiny House Hunting'… When I came to know about a producer/editor, with a few YouTube videos about his life in a boat, who just became jobless due to the shutting down of the Great Big Story, I subscribed to his channel: 'Jacob Harrell.'
Jacob Harrell's New Venture
After amassing many subscribers with his videos on the making of a tiny house cabin, in a recent video Jacob Harrell mentioned about starting a new business of building tiny cabins and renting them for short stay holiday accommodation. He named the business earlier as 'Little Orchard Hideaways,' but Jacob felt that the name is long and hard to remember. So he enlisted the viewers of his channel to come up with a name and he gave some keywords to help in the naming of his business.
'JH' stands for… Jacob Harrell. Right?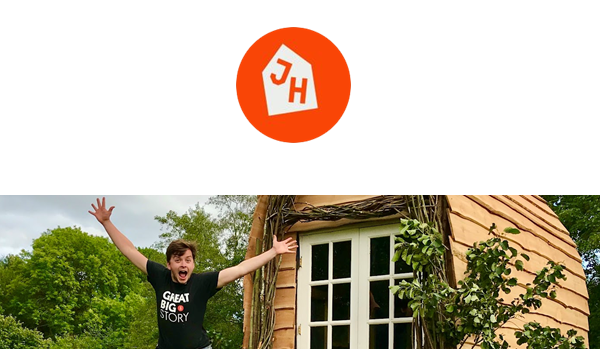 Wrong!
My thoughts went like this:
"If Jacob could use his own monogram (JH) for this hut business, it will be great.
'Jacob's Hideaways' is a good, funny name — but lengthy. I prefer it to be smaller like his own name.
'Jacob's Huts' is simpler; it includes his own keyword. But the two 's' letters at the end of the two words are a little inconvenient to pronounce.
'Jacob's Hut' is even better. Let me make a logo for it!"
Jacob's Hut
I used the Montserrat font for the logotype and retained the color already used by Jacob in his logo. I also retained the 'price tag' looking hut motif from his current logo as well.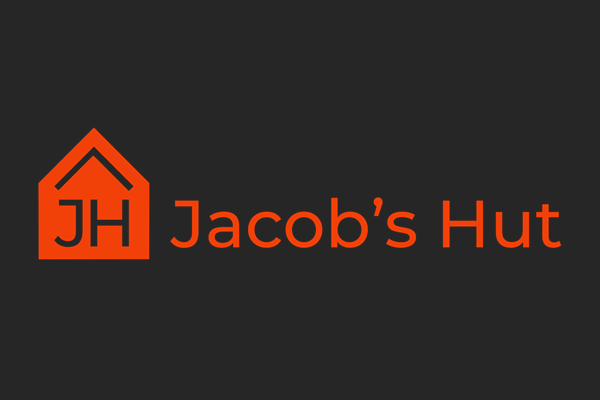 This logo is now 'less-taggy,' and 'more-hutty.' I can even see an envelope for a Christmas card that denotes holidays!
I have sent the name and logo options to Jacob Harrell, I'm yet to hear from him. I will update the post as soon as any development happens.
UPDATE 12-OCT-2021
I am blown away by how nice and lovely this is! It's very kind of you to come up with all these ideas, and design them to boot! You are a talented bloke. I love your blog post but really I wanted to just say thank you for reaching out and helping 🙂 Many many many thanks!

Jacob Harrell
UPDATE 10-JUL-2022
In one of his July 2022 videos, Jacob announced that he has selected the word 'cozy' from fans' suggestions and announced the name 'Cosy Cotswolds' for the upcoming venture. This triggered me to embark on another 'unsolicited logo design journey!' Read that story here in this blog itself…