A casual conversation in a WhatsApp Group led to an inside joke of a person being 100% right. This led to a couple of T-shirts mock-up written with '100% right' posted by others. And, I also joined the fun.
Initially I thought of using a check/tick mark (✓) after the '100%.' But some people might struggle to come up with the word 'right' when they see a '✓.' So I went with a 'turn right ahead' traffic sign.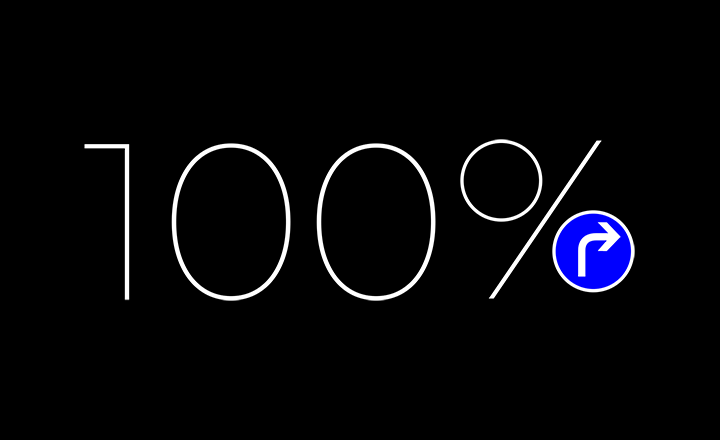 In the UK, Blue road signs provide motorists, cyclists and pedestrians with a wide range of information, depending on their shape and location. Circular blue signs provide positive instruction. You can see more details at The Highway Code UK website.
If you are wondering, the gentlemen involved in this joke are from London and Amsterdam. Hence I decided to go with the UK traffic sign.
DISCLAIMER
This design is not about any political views.