I don't know how many zeroes are there in '50 million.' That much dollars is huge money and I will never get a chance to own such a magnificent number in my whole life.
A technology group in a large IT (Information Technology) firm recently crossed 50 million dollars in business. This group works in Telecom Domain. To mark the occasion, they are planning a celebration and needs a logo to be printed on gift articles and posters. The brief was that the logo should capture the essence of the celebration to mark this milestone. This logo design was an open contest and I was fortunate enough to send two designs to them.
There should be a '50,' there should be a 'Million' and there should be a '$.' This was the thought in my mind. After a dozen attempts, I came up with a line drawing.
Happy with this design, I opened Photoshop and started with 'Pen Tool' and 'Paths' for the design of '5.' After an hour-long attempt to draw a curved path and 'Stroke' it, I realized that this is not my path! My attention turned towards the logo of the company. Wow! There is an 'S' and an 'O.' It occurred to me that this 'SO' can be passed off as a '50.' See the result: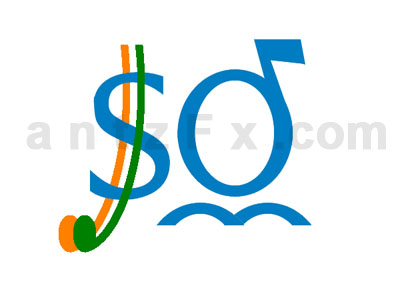 Following are the interpretations: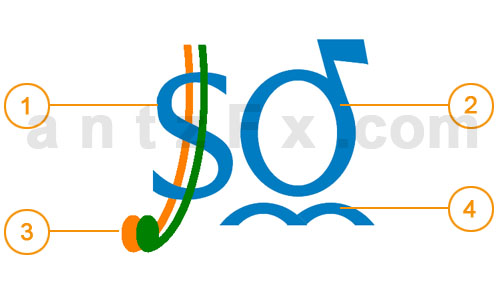 'S' disguised as '5'
'O' disguised as 'zero' and is shaped like the mast of a boat.
Two stylized Musical 'Quarter Notes' are added to the 'S' to resemble '$.' The musical notes are justified because the technology group has its business in Telecom Domain. Since the company is a reputed firm from India, the colors match that of India's National Flag. Also, the musical notes can also be imagined as oars of the boat.
The 'Million' is represented by an 'M' and is given the representation of ripple in water.
Though I designed one more logo, the logo featured here is the closest to my heart. While writing this, it occurs to me that the aerodynamic design of '50' in the initial line drawing was better.
The latest news is that my logo is shortlisted from many other submissions. But after one or two rounds of voting, it failed to win a majority.
The best always wins!
Software: Adobe Photoshop CS2
Design date: 03-June-2008