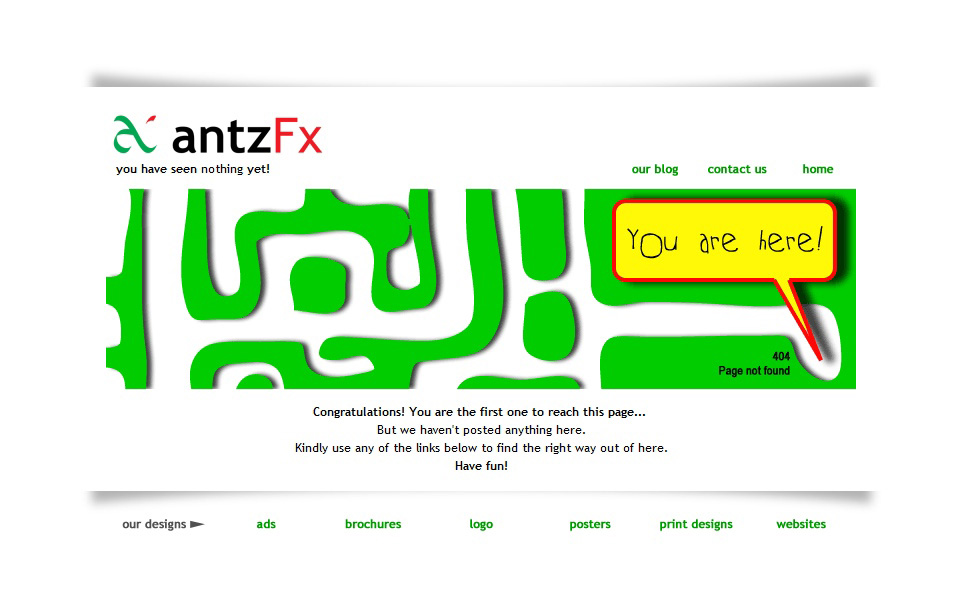 Have you ever lost your way?
I don't know about you, but I am generally fortunate in 'losing my way.' And, I am always hesitant to ask for directions. I circle the same place many times, trying out one exit option at a time and lose half an hour in the process.
Error 404: File not found
This is what we get when we type in an incorrect website address or when we click an out-dated bookmark. But it seems that somebody has figured out how to lighten the situation by customizing the classic 404 page. Some of them are delightfully hilarious. A huge collection of them is published by SmashingMagazine– see this, this and this.
Our attempt on 404
In our website antzFx.com, we have implemented a customized 404 page. You can have a look at it by clicking here or by typing 'i_like_mixed_fruit_jam' or any other message after the 'antzfx.com/' in the address bar.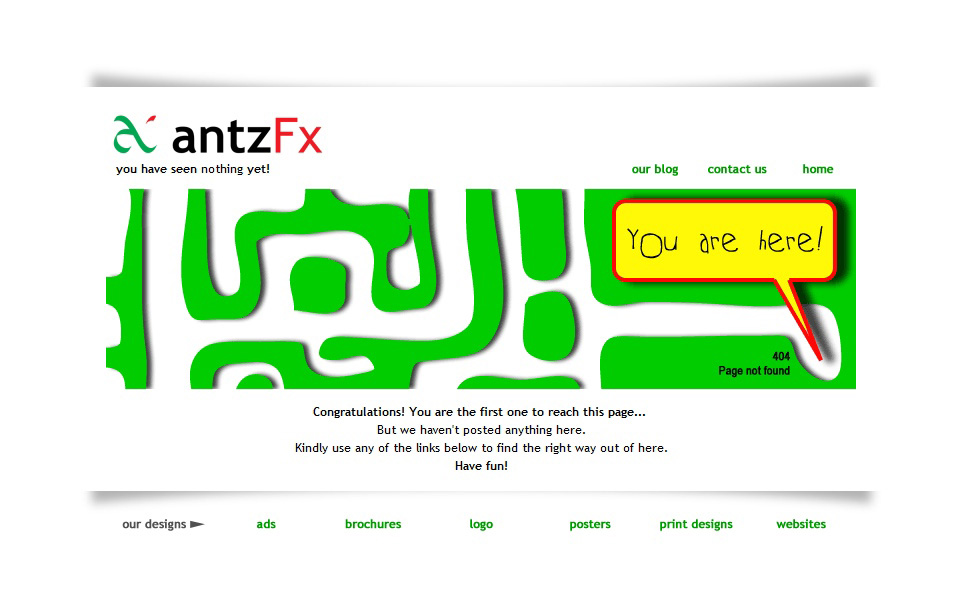 This is our node to the age old 'help Chotu rabbit to find his way to the carrots' puzzle. You are in a dead end of the maze with a 'You are here!' signage. We are offering a way out by instructing the visitors to click on any other links provided on this page.
What do you think of our design? Post your comments below.
Why 404? Why not 007?
404 is an HTTP status code. For a normal web page, the status is 200 OK. HTTP status codes were established by the World Wide Web Consortium (W3C) in 1992, as a part of the HTTP 0.9 spec. The first 4 indicates a client error. The server is saying that you've done something wrong, such as misspell the URL or request a page which is no longer there. The middle 0 refers to a general syntax error. This could indicate a spelling mistake. The last 4 just indicates the specific error in the group of 40x, which also includes 400: Bad Request, 401: Unauthorized, etc.
Read more interesting facts here at 404lab.
How did we do it?
Simple. We added a line in '.htaccess' file in our webserver instructing a redirection to the customized page when an error 404 occurs.
ErrorDocument 404 http://www.antzfx.com/custom_page.htm
More information is available at PageResource.
Softwares: Adobe Illustrator, Adobe Photoshop, Adobe DreamWeaver
Design date: 21-Mar-2009
---
Update on 13-May-2009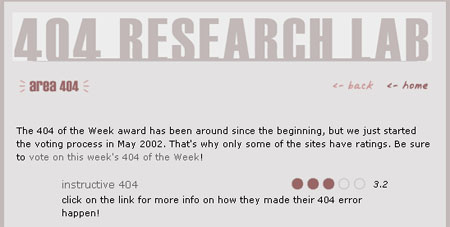 404 Research Lab featured our website's 404 page as "404 of the Week." It is filed under the title 'instructive 404,' obviously referring to this blog on how we did it. We received a rating of 3.2 out of 5.0. Thank you for voting!
---
Update on 24-Jul-2009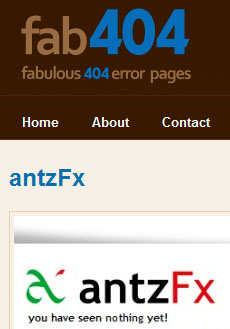 Fab404.com is a collection of fabulous, funny, creative, and weird 404 error pages. On 24-Jul-2009, they featured our website's 404 page along with a description of "This 404 error page is a-maze-ing." It is filed under the category 'Funny.' Thank you guys!
---
Update on 09-Nov-2009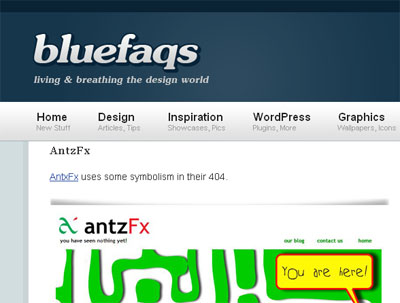 Bluefaqs is a design blog maintained by Shawn Ramsey. antzFx 404 is listed in the blog entry '60 Unique 404 Error Pages.'
---
Update on 22-Sep-2022
404 Page of antzFx.com Ver.2.0
Since a redesign of the website happened, following is the current 404 page of antzFx.com.