I had a little Christmas present earlier when Acoustics For You took my design to be showcased in their site. The design features the theme of their site and service.
Here's the design for you to download.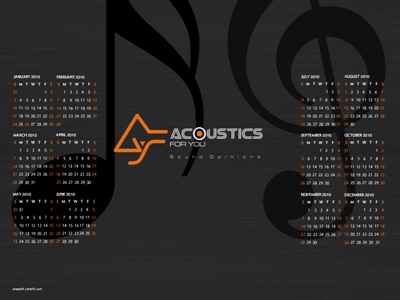 Click on the image to go to the download page that has different resolution files
Design
A cinemascope layout was adopted for the design. This decision was made to leave plenty of real-estate available in the desktop even after the full calendar is added. Also this choice of layout makes the central theme of the design to stand out and catch the eye of the beholder.
A metallic background is used to give a premium look. Monochromatic colors are used so that the design will not distract the user when it is in desktop background. Music notes are added to complete the outlook of the company.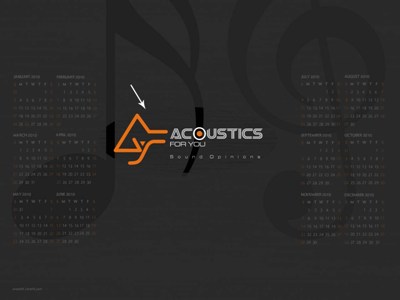 Software: Adobe Photoshop
Design date: 25-Dec-2009