Click on the images for a bigger picture.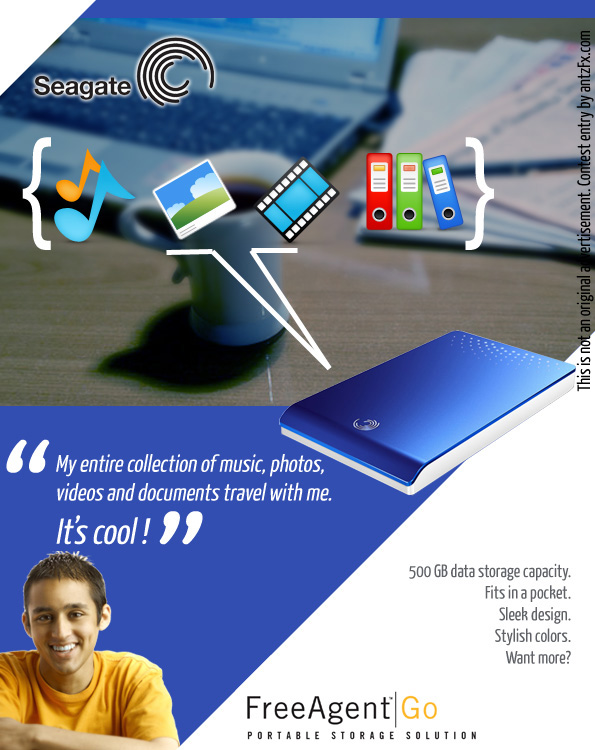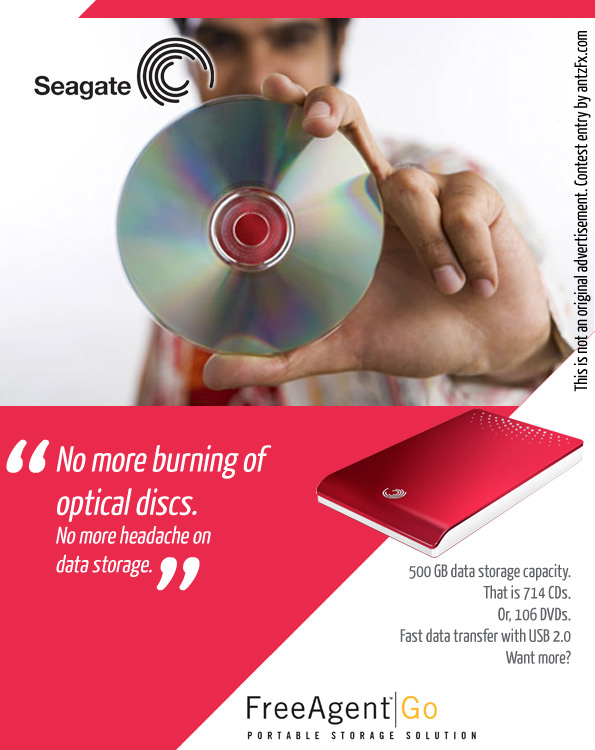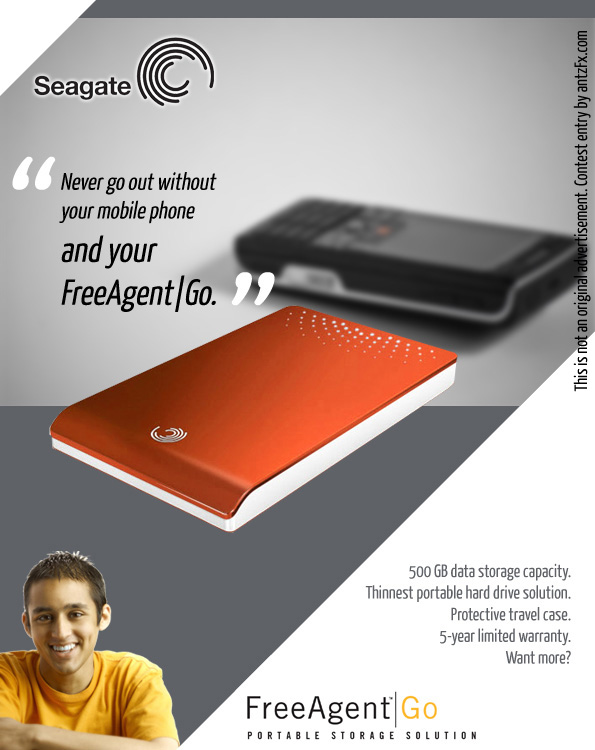 Need more information about FreeAgent|Go? Visit these pages in Seagate website.
What do you think? Feel free to drop a comment below…
---
Seagate and IBNMS (Indian Blog & New Media Society) are organizing a contest. All the above designs are done as an entry to this contest and not in the capacity as an advertising campaign. antzFx.com may not necessarily share the views expressed in the designs. Images from Seagate.com; free stock images by ImageBazaar.com, BarunPatro.com and Octa Dan (Romania); free icons by DezinerFolio.com are used.  All images, trade marks and logos used are the property of respective owners. Any commercial use of these designs as such requires permission from the respective owners.
After the contest, this page shall be modified to include the thought process behind the above designs with detailed illustration. So, leave your comments and check back later.
---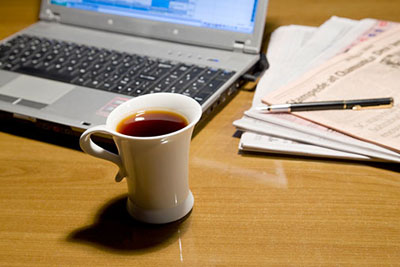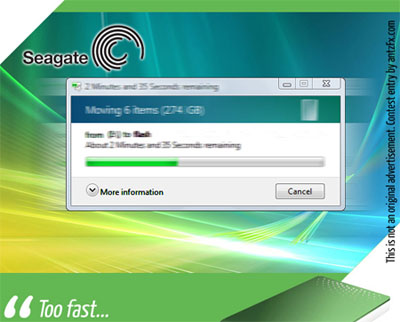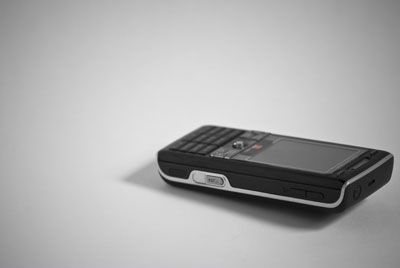 Update on 04-Apr-2009
IBNMS announced the names of the winners on 04-Apr. My name didn't figure in the list. I would like to thank all the people who commented about my work.
As promised, here is the story about the creation of the above five ads.
Design brief
I downloaded a datasheet about FreeAgent|Go from Seagate website. This document is nicely written and explains the features of the product in simple sentences. This document formed the basis for all the ad designs and I relied on it for the Seagate logo and product logo. From the website, screenshots of all the color variations of the product is also captured.
Layout
Initially I planned for only three ads. Later I was able to conjure up two more ads making a total of five designs. All the ads have a basic layout as shown below.

1.    Product name layer: This layer has the Seagate and FreeAgent|Go logos.
2.    Mast head layer: This layer handles the text that is first noticed by a viewer. Yanone Kaffeesatz font, 36 and 24 points. The quotation marks are in 150 points.
3.    Body Copy Layer: An explanatory note is given in this layer. Also, a note about the work being a contest entry is also given. Yanone Kaffeesatz font, 18 points.
4.    Foreground photo layer: The overall color pattern of the ad is based on the color of the product featured in this layer. In three of the ads, an image of a boy in yellow T-shirt is also present in this layer.
5.    Base layer: This layer flaunts a diagonal stripe and carries a tone similar to that of the product in each ad.
6.    Background photo layer: This layer features the prominent background of each ad.
Ad 1: Fumbling for wires
500GB is the data capacity of this cute device. My hard disk has a lot of heavy PSD, TIF and AVI files. Enter the image of a marketing guy in a movie based industry like advertising. Setting up a presentation is a headache and I do have considerable experience in that. The desktop dock accessory hopefully reduces the complexity. A simple search in imagebazaar.com resulted in a good image in muted tones that exactly matches the color of the featured product.
Ad 2: Entertainment needs
These days, youngsters store a lot of files and any amount of memory space is not enough for them. Bulk of their storage space is consumed by music, films, photos and other files. These are represented by icons (icON stage) made by dezinerFolio. I found a 'Smiling Portrait' of a youth by Barun Patro, India. Incidentally, the boy's T-shirt color matched with the font color of a part of the product name. The background image of a laptop, some papers and a cup of coffee is downloaded from imagebazaar.com.

Now I think that this image is not apt. The photo of a tabletop with some text book and papers, may have been a good choice.

Ad 3: More is not enough
Now I remember the green TDK 1.44MB floppy disk I proudly owned in 1997 when I was studying for Electronics Engineering. We are now talking about Terra Bytes! 500GB means what? A simple calculation showed that it means more than 700 CDs or more than a 100 DVDs. These thoughts led to the 'disc burning' ad. The image is again from imagebazaar.com and it perfectly matched with the tone of the ad.

Ad 4: Go out of the dialog box!
How can I represent a fast data transfer speed? My initial attempt was the following version that used of the 'Motion Blur' filter in Photoshop.

But it didn't convey the point. After getting a few feedbacks from my friends, I re-designed it and this is the version I submitted for the competition.

The dialog box and background is taken from my own laptop PC.

Ad 5: Wallet, Mobile phone and Seagate FreeAgent|Go
Do you ever step out of your room without your mobile phone? Portability of the Seagate product is addressed in this ad. The 'blurred' mobile phone in the background is a Sony Ericsson set and the photo is taken by Octa Dan, Romania.

The color of its centre button matches with the featured product. Well, you should look closely!
That's all. I hope you enjoyed this post.
Software: Adobe Photoshop
Design date: 10-Mar-2009