"A good, vibrant coloured football action photograph (like a bicycle kick or a slide-in tackle or netting-in the ball or a fight for the ball in the air) to your liking."
This was one of the requirements I received from my friend describing the image to be put on a poster announcing the registration for a Soccer League.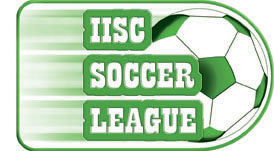 As always, I designed three posters.

Corner Flag
This poster conveys the idea of soccer in a subtle manner. Apart from the logo, no football is featured in the visual. Fortunately, my friend too liked this poster very much. So it got printed in more numbers. I received some positive comments from my friends. This success shows that deviating from the requirements and creating something fresh (and green!) will always be liked by others.
'Boy band'
Three silhouetted players are walking towards the camera dribbling the ball – just like a slow motion visual from a music video of a boy band. Vibrant colours and a subtle motion blur to the 'Are you ready?' caption… also went into this poster.
"Goal!"
A conventional, but a brilliant 'save' scene. Again vibrant colors… In this poster too, I added a motion blur to the 'Are you ready?' caption.
Acknowledgements
The following images are used to realize these posters:
'Soccer' by Admane Samir, Algiers, Algeria.
'Football field' and 'Goalkeeper' by Rawku5, Germany.
'Training' by Gabriella Fabbri, Italy.
Software: Photoshop
Design Date: 17-Sep-2009