… which we use in designpuli.com and in our other sister blogs. But we expect the better judgment of our readers while choosing what is right for your blog. Because what is right for us may be actually left for you!
1. Search Everything
The biggest flip side of wordpress, according to me, is its search or rather its lack. I can't understand why they have made it absolutely difficult to locate stuff inside a blog! Search Everything plugin extends searching to inside of tags, categories and even comments should you opt so.
2. TinyMCE Advanced

I know I have already discussed this plugin in this blog, but still TinyMCE Advanced needs to be retold simply because of its usefulness. WordPress' default editor's lack of features is the life of this plugin. This plugin set can add over 40 new buttons to the toolbar making blogging a pleasure.
3. WordPress Database Backup (WP-DB-Backup)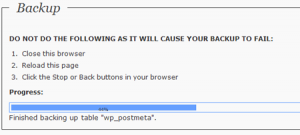 It's always good to be prepared. WordPress database backup creates backups of your core WordPress tables as well as other tables of your choice in the same database and mails it to you periodically – once in a day, week or month.
4. Twitter Publisher < DEFUNCT >
Update on September 24, 2010 : This plugins no longer as Twitter has moved its authentication protocol to OAuth only. But manual mode works, from which you can manually copy the formatted tweet (with bit.ly) and post it in twitter.
With the Twitter Publisher plugin you can send automated tweets out when you publish a new post. As simple as that – but very useful.
5. Google XML Sitemaps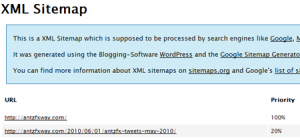 This plugin generates a XML-Sitemap compliant sitemap of your WordPress blog. This format is supported by Ask.com, Google, YAHOO and MSN Search.
6. All in One SEO Pack
All in One SEO Pack is a vital tool in managing the search engine optimization strategy for websites, utilizing the automated tools in it which will save us countless hours and headaches in performing the necessary SEO functions of our sites.
Home Page | Download | User Guide
7. WordPress Related Posts
WordPress Related Posts Plugin generates related posts via the WordPress tags. It then adds the related posts to a feed which can, among things, be displayed at the bottom of all your posts. It will help keep people on your site for longer, and get more of your content viewed.
8. Hyper Cache
According to the site, "Hyper Cache is a new cache system for WordPress, specifically written for people who have their blogs on low resources hosting provider (cpu and mysql). It has three invalidation methods: all the cache, single post based and nothing but with control on home and archive pages invalidation." Whatever that means, you will notice improved page response time.
9. Remove Title Attributes

Another WordPress goof up. WordPress puts title tags to anything and everything that it can put its hands on. This annoys you most when themes make use of menus. A handy plugin to have under such circumstances.
10. AddThis Social Bookmarking Widget
To "Make sharing easy" and they deliver.
11. Contact Form 7
A simple plugin to easily setup contact form in a wordpress blog. You can find a demo here.
12. ?
Did I miss anything? Let me know.