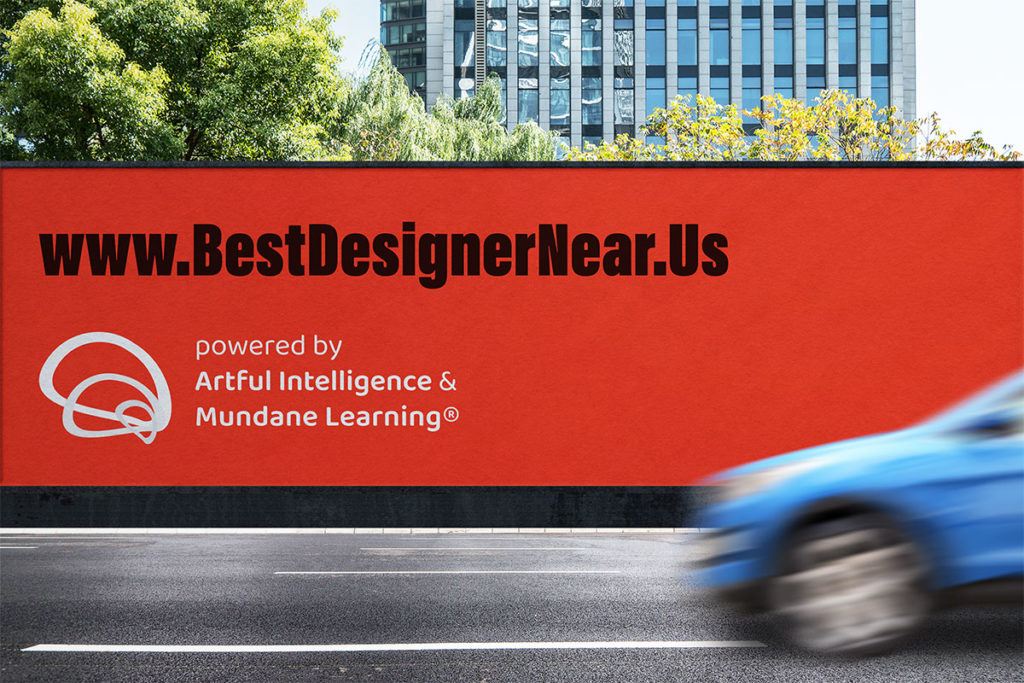 One morning, I was looking at a news article about the advancement of AI & ML (Artificial Intelligence and Machine Learning) in creative fields. Then I thought, "Hmm… To go with the trend, I need a 'Powered by AI & ML' tag on my LinkedIn page and resume."
Then a brainwave hit me! What about designing a funny expansion for 'AI & ML' exclusive for me?
Everything happened so fast! Instantly I latched on to the adjectives 'Artful' and 'Mundane' as a replacement for the words 'Artificial' and 'Machine' of AI & ML respectively.
Artful (adjective): Using or characterized by art and skill.
Example: An artful prose stylist

Mundane (adjective): Characterized by the practical, transitory, and ordinary.
Example: The mundane concerns of day-to-day life

Merriam-Webster Dictionary
When combined with 'Intelligence' and 'Learning,' the whole AI & ML became funnier! The word lengths were comparable to the original expression as a wordmark. Now what I need is only a logo…
'Brain' and 'Art'
Many years ago, I did a logo design for an IT company; but they didn't use my submission. My mind went to that 'fresh' design and I decided to repurpose it for the new 'AI & ML' logo!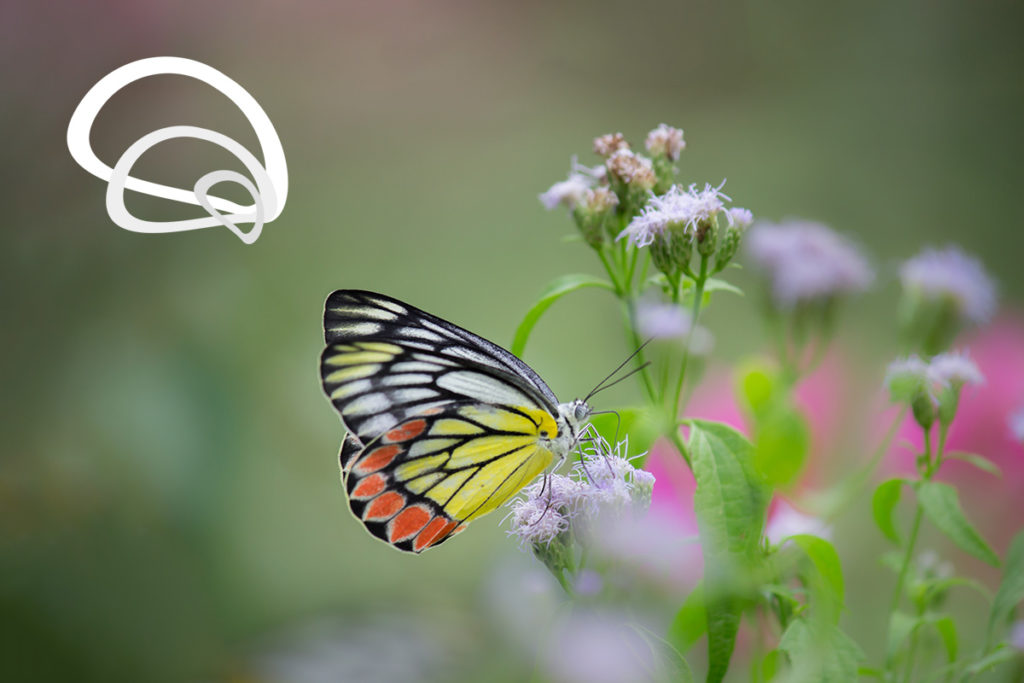 Now we have an abstract imagery of ideas or imaginations flying around… 'Art' is a tangible way of capturing those ideas and conveying the concepts to the viewers. So, this is the 'Artful' bit of our logo.
During an 'informal' user testing of the logo, a couple of people discovered a 'soon-to-fly ladybug' rather than a butterfly. Well, I take this also as a win…
The 'intelligence' part of our logo is represented by an abstract outline of a brain. If you are more medically inclined, I could argue that you can identify the Cerebrum, Cerebellum and the brain stem from the logo. The organic form is created by repeating a bean shaped graphic three times, with changes in size and angle of rotation.
The 'Anatomy' of the Logo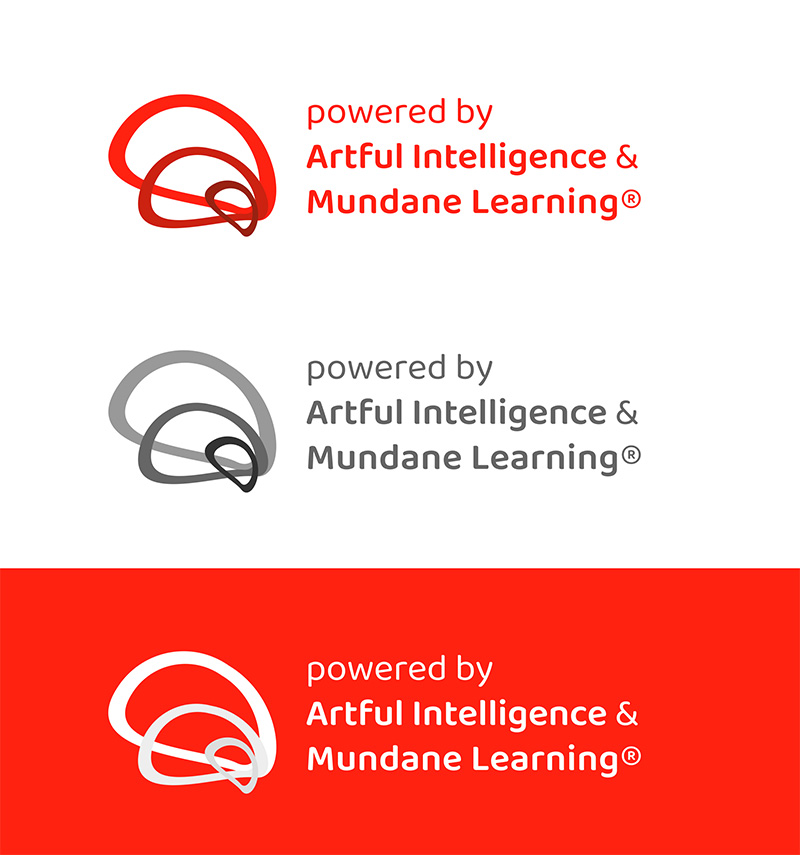 The layout has the logo first, then the text is stacked as three lines for easy readability. The typeface used is Baloo Chettan 2. This sans serif font has a 'tech,' clean vibe to it.
As always, this animation video was done in Microsoft PowerPoint. I'm very fast and fluent there and that's the only reason to use the humble PowerPoint for the video. 'Morph' slide transition is used to animate the bean shaped graphic element. I haven't used any built-in animations for this video — everything is done using the slide transition effects.
Incidentally, Samuel Suresh has published a YouTube video on how to create animations on Apple Mac's Keynote presentation tool using a feature very similar to PowerPoint's 'Morph' transition. His explanations are very informative.
Logo 'Applications'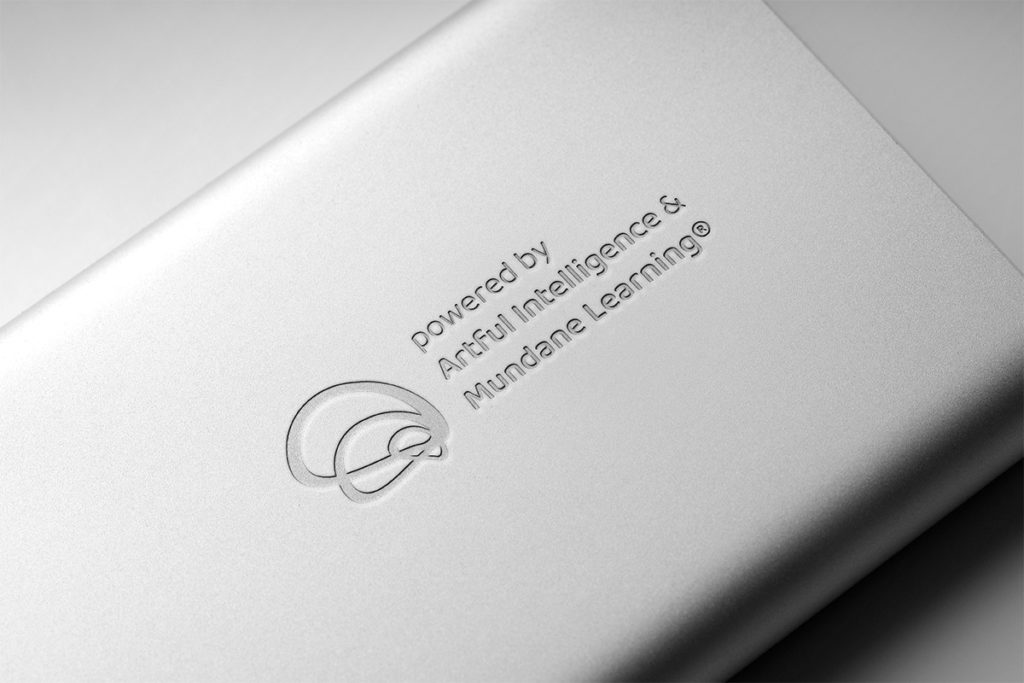 I'm planning to use this logo on my social media banners and my resume. Those who know, will know! I hope that at least a few people encountering this logo might get the 'tongue-in-cheek' meaning…
I would like to thank Anish for his valuable inputs on the logotype.
Free resources used in this post