Guest Author

Sreeraj Rajendran is a self-confessed "nerd" who is currently doing postgraduate study at Indian Institute of Technology, Bombay. He got hooked to photography influenced allegedly by the devil himself. Follow his Flickr stream here.
I am just an absolute beginner in the field of photography. I am neither an artist nor had a passion for photography. Most of my friends ask me, "How come a techie like you jumped into the world of photography? " It would be a nice lie if I tell them, "I was very much interested in photography from my childhood. Now I got an opportunity."
But in reality, photography is about enjoying the moments that I see and sharing the same feel to my friends without losing its natural flavor.
Let me explain some of the good qualities that photography brings to your life.
Anticipation

You will really start analysing moments in life and foresee some of them. During a train journey you may start playing with a kid sitting nearby, who was a perfect stranger five minutes ago and in the next moment you will start predicting when she/he is going to give a cute smile which will become an awesome portrait in your collection.
Observation

Reflections, shadows, golden hour and clouds give you a new meaning. It really feels odd when you recognize that you had walked through the same roads on numerous rainy nights and didn't even notice the reflections those yellow street lights made. Keen observation becomes a part of your character even when you are not carrying your gear with you. You might be the next "Patrick Jane".
Patience

Waiting for the right moment for the right shot is not an easy job. With photography, I am getting the same feel of happiness when I started learning Linux. You will fail but you will learn all by yourself. These failures give you the courage to keep yourself motivated.
Beauty in everything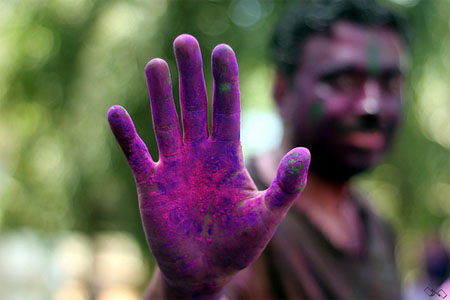 Rain and sunrise looks more beautiful these days. You will start realizing that there is some special kind of beauty in everything and everyone in one way or other.
Interaction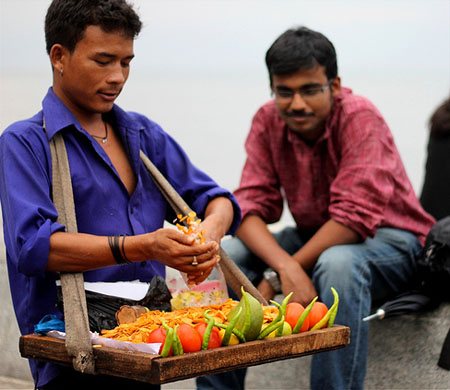 After a long journey to an unfamiliar place, you find someone doing his daily chore and the question "Is it ok if I take a pic?" automatically comes to you in the local language. I am used to the NOs I hear but I know that it's going to be a "YES" the next time.
New Circles

Just like you find some of the best programmers in IRC channels, you will start meeting fellow photographers. And you will make new friends who have the same interests/styles in photography. In Mumbai it takes the name "MWS".
Keep shooting! Let the joymeter soar!