This is the second installment in the series – "A dozen sites for Photography Inspiration." You can find Part 1 here.

1. 500px.com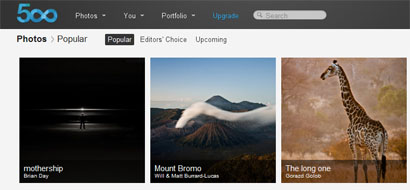 500px is a photographic community powered by creative people from all over the world that lets you share and discover inspiring photographs.
2. HDR Spotting




HDR Spotting is designed to be a next-generation gallery for an emerging group of photographers. I quote, "This site was started because we saw an intense desire on behalf of HDR Photographers to get their work noticed and to drive more traffic to their sites."

3. Joe McNally's Blog




This is photo blog of an internationally acclaimed photographer. He shares some amazing pics everyday.

4. One Eyeland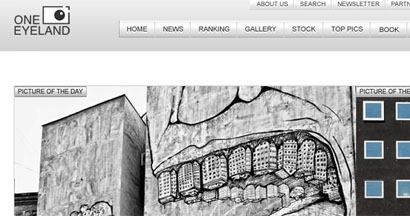 The site was founded by award winning Indian lensman Sharad Haksar in AD 2008, out of a whim to create a dark room large enough to fit photographers of every hue.

The photo blog of Bangalore based photographer Jyothy Karat's photo blog is dear to me because her photos always speak volumes. Even an empty chair will have a story to tell. You can read an interview of Jyothy Karat by following the link.

6. Picture Correct



This site is a great resource for photography tips and techniques.

7. Momentary Awe



This is the photoblog of  Catalin, a professional photographer based in Dubai, United Arab Emirates.

8. LIFE


Your life in pics – Its that simple.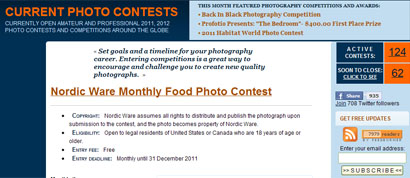 The greatest inspiration is when there is a prize to be won. This site lists photo contests happening all over the world.

10. Design Float's Photography Feed


Design Float's Photography feed gives you a top class listing of photography inspiration resources.

11. ?
Due to some unforeseen reasons (like running out of links to add), I am redefining "a dozen" to ten! So long! 🙂