The adage "A picture is worth a thousand words" has never been more meaningful. The above video, made by Jyothy Karat, helped an old age home secure a firm roof above their head.
---
Jyothy Karat
Bio | Site | Blog | Twitter | Contact

Achievements :
Youngest member of Project "Unsung" spearheaded by photographer Mahesh Bhat
Participant in the Angkor Photo Workshop in Siem Reap, Cambodia
Worked as a Photo Editor at AOL India
Technique: Photo Documentary (Professional)
---
At a first glance, photos taken by Jyothy are deceptively simple. But they never let you to leave them behind. A lover of ambient light, she weaves magic with her camera. I had a chat with Jyothy and I tried my best to learn some of her 'secret ingredients' on Photography.

Q. What kind of equipments do you use?
A. I have a Canon 5D Mark II camera and 3 lenses – 17-40mm, 50mm and a 70-200mm Sigma lens. For landscapes, I use polarizers and filters.
Q. What is in your bag? (Update 09-09-2012)
A.
1) Earphones, assorted cables, chargers
2) Canon 17-40 f4, with polariser on
3) Back up soap-box Nokia phone with a local sim card.
4) Safety pin (very important) , in case I want to change sim cards in my iPhone.
5) ND grad filters (1,2,3 stops)
6) A carabiner (useful when you wanna carry that extra lens).
7) Water bottle
8.) Umbrella
9) A contingent of CF cards
10) Extra batteries (for camera + audio recorder)
11) Hand sanitiser, chewing gum, handlotion, lip balm and a transparent zip lock plastic bag for security checks.
12) 4GB USB drive and a paint brush I use to clean my lenses.
13) Pencil and cutter (god knows why i carry it) , pens (gel pens ONLY)
14) My purse of course. Although it seldom has any money in it.
15) My baby. 5D Mark II with a 50mm F1.4 mounted . I dont believe in lens caps.
16) A zoom H1 with foam cover and a handle.
17) A little black notebook and passport.
18) Lens cleaning cloths and an air blower.
Q. Suppose that you are going on a trip, what will you take with you?
A. I will take all of the above equipments. Hmm … except the tele-lens. It mostly depends on the location for shoot. For example, if I need to do wild life or nature photographs, I will take a tele-lens otherwise no tele-lens in my back pack. I would also carry a tripod for travel assignments.
If it is a personal project, I wouldn't really bother with the tripod.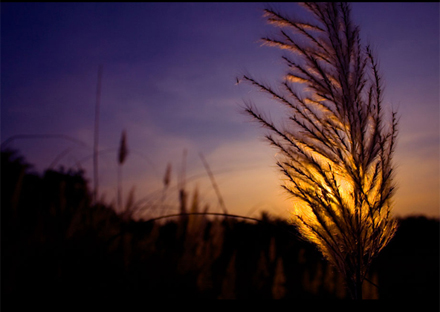 Q. How did your time spent at Light And Life Academy influence your approach to photography?
A. 90% of my technical skills are learned from Light and Life Academy, Ooty. It was like reinventing the wheel. You will have to develop your own personal vision as no one can teach you that. The LLA was one of the best things that happened to me.
Q. What goes in your head while shooting? How worried are you about composition / sharpness / perspective…?
A. I don't really think too much about these. After a point, all these compositional rules cease to exist. I am not worried about taking pretty pictures. You give me anything and I will try and shoot that subject in the best possible way.
Honestly speaking, I don't really think too much about what is beautiful or what is not while composing.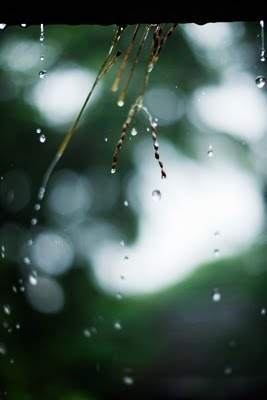 My concern is about the brief of the assignment. Every assignment comes with a set of requirements and the clents are looking for certain things. So once I am clear about them, I go about how to achieve it. When there is a time constraint to the assignment, I usually think of what all are achievable and what is the best light you can shoot that place. Planing the itinerary is also important.


Q. How do you make your subjects comfortable about you and your camera's presence?
A. That's the most difficult and time consuming part of our entire job. 90% of my work is to be around the subject and making sure they don't notice you. And the remaining 10% is the actual shooting. It is important to know your subject well and making yourself comfortable in their presence and vice versa. Try to earn their trust and it will make your camera invisible for them.
So somehow you manage it…
Anybody can manage it. You just need to have the patience.
Q. How do you educate yourself to take better pictures?
A. I browse internet a lot. I read pretty much everything. If I see a magazine, I look at all the pictures in it, who shot them, the style and how the pictures have come in relation to the article. I have a huge RSS feed subscription of websites which I often don't read completely (laughs) but I try to.
Facebook is very useful. I don't follow any photographers works in particular. But I follow all my friends works.
Q. Keralam is simply gorgeous during the monsoon. Surprisingly, you don't seem to have clicked any! Why is it so?
A. There is this one picture of rain (laughs).
FULLfx (Aside): I pride myself in being meticulous in my research. But you never know. This is my time to get embarrassed. But I recovered soon.
Is it? Well, why so few?

Nothing specific to say. I care too much about my camera. If my camera gets wet, the money stops coming in (laughs). So I would rather play safe. If I ever get a waterproof camera, I will shoot monsoon.
Q. How do you post process your photos?
A. For an assignment, I just convert the RAW files to JPEG.
I never open the files in Photoshop.
When you have a lot of work, it is not commercially viable to edit all of them. If I am working on a life story, Photoshop is a no-no. All I do is putting the meta-data information and converting to 1MB JPEG files so that I can send to the client. The maximum editing I do, if at all anything, is adjusting contrast or doing color correction.
In my area of photography, there is no requirement of Photoshop. Photoshop is considered to be a bad thing. Your credibility 'may' suffer if you Photoshop a lot.
Q. Color balance is something that has confused me a lot. How do you choose your white balance in the field?
A. I always shoot in Sunlight white balance.
The camera preset?
Yes, the daylight white balance in the camera! That's because I shoot in various conditions — Sometimes I will be in the sun, then under a tree, inside a house… It's painful to change it all the time. So I just put the camera in Sunlight white balance.
With this setting, you get the true cast in a way. When you are processing them, there is not much confusion. Later you can change the color temperature to get it right. So no headache!
Q. Have you ever tried HDR or light painting?
A. In my assignments, I never had the luxury of doing an HDR. But for fun, I have done all those.


Q. I know you would say "Shoot, Shoot and keep shooting" to a newbie, but is there something you wish you knew when you started shooting?
A. Ayyo! I can't think of anything specific at the moment.
When you are starting out and learning the photography basics in the Academy, you will be flooded with the works of other master photographers. They are the references that will inspire you.
The study on the history of a painting or an object of art can also have a profound influence on your photography style.
That's something I could have started earlier. Nowadays I am reading a lot on these subjects.
---
Jyothy Recommends
Our favorite Jyothy Shot – Just Do It!
Jytothy Interviewed by Asianet, The Malayalam Channel
Caution – The interview is in Malayalam language, her  mother-tongue.