Anson Antony is a professional fashion photographer who occasionally strays into the macro world to produce some of the stunning pictures from the unseen world.
---
Q. An excellent fashion photographer who also excels in macro photography is a rare mix. What influenced you to take up macro photography?
A. I was always interested in watching the minute details in nature right from childhood. It was a natural passion which I nurtured even before establishing myself as a fashion photographer.
Q. Do you have any preferred time to shoot macro?
A. Mating season is when I enjoy shooting macro. I feel that, it brings life into the images. Also when they catch prey.
I feel timing is not a big factor when it comes to macro photography, patience is.
Q. Your album 'Love Sex ..No Dhoka' have subjects 'caught' in the act. How do you go around looking for subjects?
A. As I always say, there is no method to finding subjects like that, but normally if you look around and under the leaves or among the bushes in your backyard, you would. Also you have a good chance to finding them after the monsoon rains.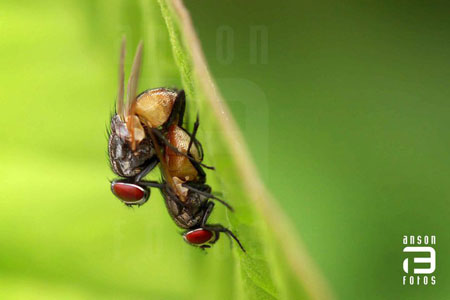 Q. Most of the people I have seen take macros in an indoor, controlled environment. But your approach is completely different. Rather than an insane close-up of the insect, you seem to be able to bring out the character in nature through its subjects. Can you explain your setup while taking a macro?
A. I don't really think ardent macro lovers shoot their pictures indoor, its rather difficult and very limited. Shooting macro photos of insects are more practical and easier only outdoors and you don't really direct the situation, the situation directs you if you have keen eye for that.
Q. What kind of gear do you use?
• Body – Canon EOS 5D Mark II
• Lens – Canon 50mm f/1.8, 70-200mm f/2.8 and 100mm f/2.8 macro lens
• Tripod – Manfrotto 055XPROB
• Filters – ND8 filter
• Camera bag – Case KL-OO1
Q. Which is your favourite lens for macro?
A. My favourite would be Canon 100 mm lens because it is more handy.


Q. When you go in one of your travels, what all you take with you?
A. I don't plan much usually. But I take all the necessary goods and a first aid kit. Then camera and lenses as required. I try to be in touch with my friends, if any, whom are from the destination.
Q. What kind of tools do you use for post processing? Also please explain your work flow.
A. I just use Photoshop for post processing and Digital Photo Professional for processing the raw images.
Q. Among your works, which one is your favourite?
A.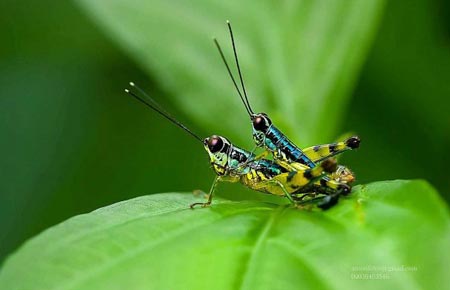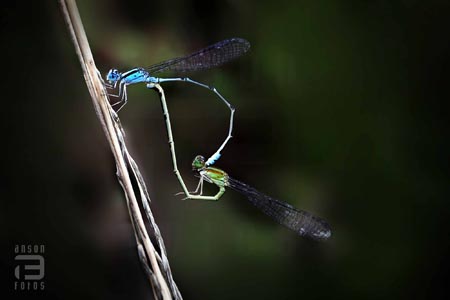 Q. Whose work has influenced you most?
A. Henri Cartier Bresson . I find his temperament amusing.
Q. What is the one thing you wish you knew when you started taking macros?
A. I started exposing in films back in those days and experimenting with macros was indeed an expensive hobby then. I wish I knew how to make money then 😉
---
Our favorite Anson Shot