Alessandra Barsotti took to macro photography simply because she was awed by the macro world. Here we are in talks with the photographer who simply can't get enough of the bounty of nature.
---
Q. Your macros are a celebration of colors. What influenced you to take up macro photography?
A. My curiosity influenced me in taking up macro photography. I have started taking my first shots in my garden, looking for little insects hidden here and there. It is a perfect way to discover an amazing world.
Q. How long have you been doing macro photography?
A. I've started doing macro photography a few months ago, just for fun. I immediately understood that it was pure beauty and since then I have never stopped playing with my macro lens.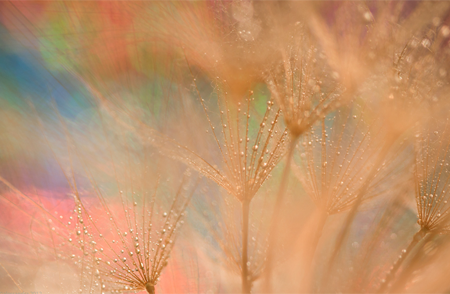 Q. How do you go around looking for subjects? Are your images pre-arranged or mostly by chance?
A. My photos are all taken by chance, I never pre-arrange anything. I look for a situation, my eyes always travel over bushes and trees and grass.
It may happen that I go in my garden in the morning or after lunch to check if there are new arrivals. But I usually go out with a friend of mine, Roberta, to take photos in the countryside not far from home. I sometimes go out at 5 a.m. in the morning or in the afternoon. I don't plan anything before shooting. My macro shots are some kind of gift made by nature and chance.
Q. Do you have any preferred time to shoot macro?
A. No, I have no time preferred at all. It depends on situations.
Q. Most of the people I have seen take macros in an indoor, controlled environment. But your approach is completely different. Rather than an insane close-up of the insect, you seem to be able to bring out the character in nature through its subjects. Can you explain your setup while taking a macro?
A. I always take photos outdoor. I prefer discovering rather than making a plan and I wait until the light becomes precious making the scene magical. It's always a surprise. and a challenge too. I never use my tripod.


Q. What kind of gear do you use?
A.
Body – Canon EOS 500D
Lens – Canon 18-55mm f/5.6; Tamron 70-300mm f/4-5.6; Canon 50 mm. f/2.8; Canon 100mm f/2.8
Tripod – Manfrotto MK-393-H
Q. Which is your favorite lens?
A. My favourite one is the Canon 100mm lens. It's excellent and it works very well. Also I can portrait photos with it too. It's great for obtaining gorgeous bokeh effects.
Q. When you go in one of your travels, what all you take with you? Why?
A. I take all my equipment. I like any photographic genre and I don't want to be unready if there's a a beautiful landscape or a little butterfly in front of me.


Q. In the field, what are your settings?
A.
Aperture – 2.8
ISO – 100
Focus – Manual Focus
Image Format – RAW
Q. What kind of tools do you use for post processing?
A. As I shoot in RAW format, I usually start processing in ACR (Adobe Camera Raw) and then Photoshop 5. I don't have a special way to approach post processing. It depends on how the photo is. I adjust exposition and sharpness and I crop the photo following my personal taste and feeling. I sometimes apply layers (originally taken by me).
Q. Among your works, which one is your favorite? Why?
A. I've no favourite works, they're like little babies to me. But if you need another answer, I can say – my next work.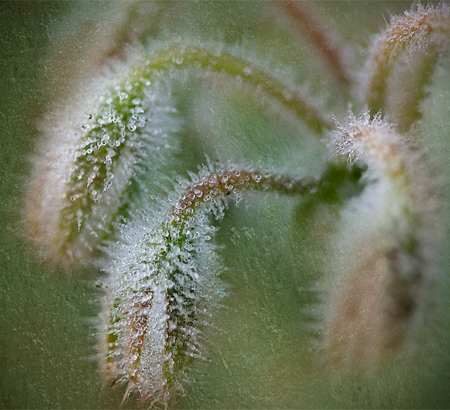 I took this photo a few meters away from my home. I took it in the absolute silence that preceded sunrise. It gave me a great emotion.
Q. Whose work has influenced you most?
A. I haven't been influenced by a single photographer. It's the love for this art that makes me surfing the internet looking for photos to see and authors to admire. I sometimes visit art galleries and goes to exhibitions. I like breathing any kind of photos made by any kind of authors.


I am part of a group of photographers on Facebook – ARTFreelance – a page for photo sharing and I work everyday with a special team of photographers . Most of what I know today about photography is due to them.
Q. What is the one thing you wish you knew when you started taking macros?
A. I wish I knew where to find sleeping butterflies. I always find them awake and in the wind. It's very hard to take macro shots in such conditions.
Q. To an aspiring newbie macro photographer, what would you like to say?
A. Let astonishment creep over you and then don't forget to shoot!
---
Our favorite Alessandra Shot