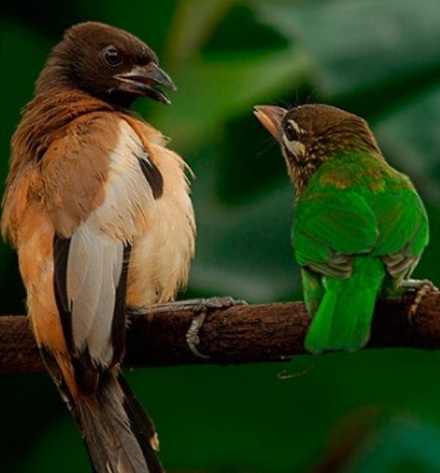 The photo (above) called "What Treepie told Barbet" shows the caliber of the wild life photographer – Nidhin G Poothully.
Nidhin, a web developer by profession, is a passionate wild life photographer. He excels in painting and clay modeling. A firm believer of mother nature, he has spent years in the jungle trying to portray the beauty of nature and its true subjects.
Here we are in conversation with Nidhin to understand his technique and his passion towards nature.

---
Q. What kind of gear do you use?
A. I started photographing with a Yashica film camera. Later I bought my first digital camera – Canon S1-IS and started clicking everything around me. Once things got serious, I started using Canon 350d, Canon 30d, ID mark III and Nikon D700.
I use Canon 17-40mm, Nikon 18-200mm, Canon 100-400mm, Canon 300mm f/4 and Canon 600mm f/4 lens along with converters.
Q. When you are in the field, what camera settings do you choose?
A. I choose the settings depending on the location.
Most of the shots will be taken in Aperture Priority as the subject in front of us may not give enough time to shoot in manual mode.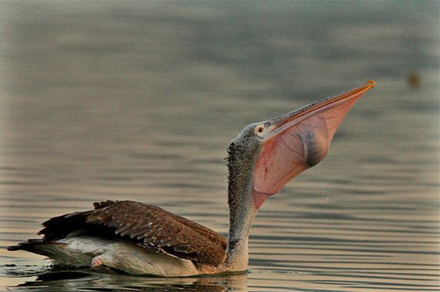 Q. You've been fascinated by photography since childhood. What made you realize that you love wildlife photography?
A. What I did outside the school hours was more meaningful. From a very early age I had a great interest in nature. I used to visit wildlife sanctuaries near to my home. Each visit created an emotional attachment with the place. Later I realized that this is 'the thing' that I want to do. I started trying to sincerely contribute for a noble cause – the green campaign.
I started painting nature and used that as a medium to capture the beauty around me. Then I realized photography is the best way to go forward. Things got better when I moved from film based photography to digital photography.
Q. What are the challenges in wildlife photography apart from the patient and indefinite wait to capture a moment?
A. You need to master the photography techniques and you should possess a complete knowledge of the subject in front of you. Do your homework to familiarize the subject, their environment, way to approach them, how do they retaliate etc.
At the end of the day, all that matters is 'being there at the right time!'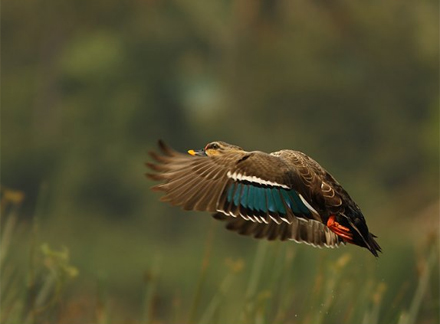 Q. I have heard many professionals saying that their life was less complicated in the film era as there were only 3 controls (shutter, aperture and ISO) to worry about. Now with DSLRs, there's too much confusion. Being a Yashica user once, how do you relate to these?
A. I see it as a transformation. Will you ever say that your life was easy with CRT monitors? Will you ever say that the features on a modern day LCD monitors are confusing?
We all know that our life will get better with modern technology and all it takes is an extra effort to know how to utilize it.
Q. What is the major difference between your present style of work and your starting days?
A. Now I am matured enough to know what I want to click and what I am set out to do. Every outing that I take has a purpose and I try to stick to it. This eventually brings in a professional touch to the shots.


Q. You have said that "… I create what I enjoy and many enjoy what I create, but I am not making enough money to live off it (YET)." Now, has there been any change in the last part?
A. I don't want to commercialize the thing that I am passionate about. That said, nowadays I organize photography workshops and nature camps that help me to sail towards the direction I want to go.
Q. Name one mistake that could have been avoided in your first years of photography.
A. I usually travel to the jungles in Karnataka as they are nearer since I stay in Bangalore. In my earlier days, I used to get excited a lot while seeing a bird or a mammal. I have tried to capture them in my camera as soon as possible. I used to chase them away as they see the sudden flurry of my activities. Now I know that I need more patience to get the click without causing the least disturbance to the subject.
In all wildlife encounters, there are a thousand possibilities to take a bad photo and there are only one or two opportunities to take a good photo. A nature photographer learns to be ready for that perfect moment. This needs years of patience and practice.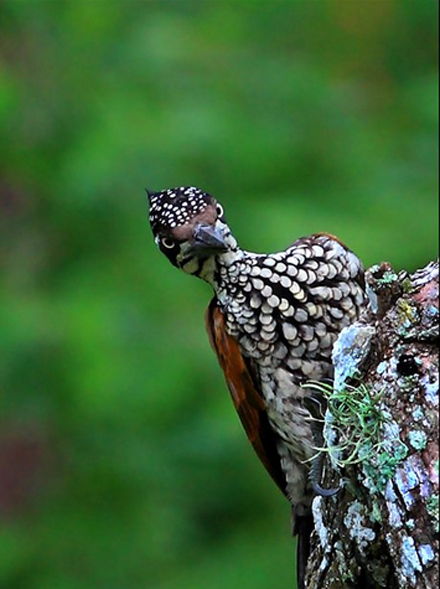 You need to spend the maximum possible time with your subject. And do take lots of photos. Be delighted in the few good photos you may end up with. Closely watch the animal's movements and behaviour. Try to catch that moment which makes your photo unique from those millions taken by others.
You won't get a perfect shot every time. But when you do, it is a moment to treasure.
---
Nidhin Recommends
Our favorite Nidhin Shot