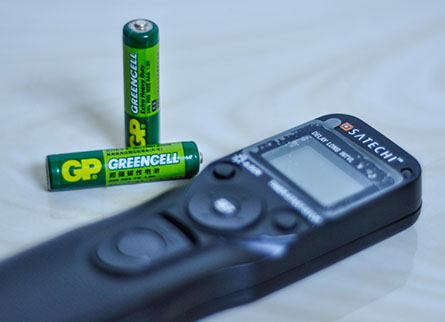 Last year I purchased a wireless timer from Satechi for my Nikon D90. Since reliable and detailed reviews of Satechi products are scarce on the internet, I thought of writing one based on my experience.

Product Name
Satechi WTR-M Wireless Timer for Nikon D90
Build
The build is rugged. It fits in the palm of your hand comfortably. The plastic feels good on the hand and the buttons are spaced perfectly for easy access with one hand.

Trasnmitter
The controls need little explanation. You can straight away start configuring and using every feature of it – remote trigger, timed delay, numbered timed delay and others.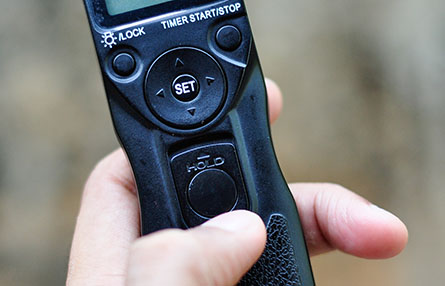 Connection
The timer can be connected to the camera wirelessly and otherwise.
Wireless connection
For wireless connection, a receiver piece needs to be connected to the camera body which sits on the flash shoe. The receiver is powered by a CR2 Lithium battery. An on-off switch is provided to conserve battery.


Note : It is not necessary that the receiver has to sit in the flash shoe. It is suggested for ease of use.
Wired Connection
When it is not necessary to use the wireless feature – like for stop motion, Satechi has provided a cable that can be attached to the camera directly.

Connection Slot

GPS port of the camera is used for establishing connection. It took me a while to discover the GPS port first time I tried to hook it into my camera 🙂
Battery
Two AA battery powers the transmitter. As already mentioned, a CR2 Lithium battery powers the receiver.
Verdict
Satechi timer is a sturdy reliable product and worth the money for all your wireless trigger needs.
A day after I received the product, I was surprised to see an email from them asking whether it is working as it should. I must say that was a nice touch to win me over.