"What do you think?"
One fine morning, I received a photo of a hand-drawn logo in WhatsApp from my friend Noufal of Noufal Capital. Intrigued by the concept, I called him immediately and it became my next 'side-project-for-a-friend!' I really enjoyed this journey and here is the story of the logo design process.
'Growth and Progress'
After seeing this doodle, I fired up my iPad and doodled a few ideas using the GoodNotes app. When I shared this with Noufal, he was interested to see a couple of more options as well.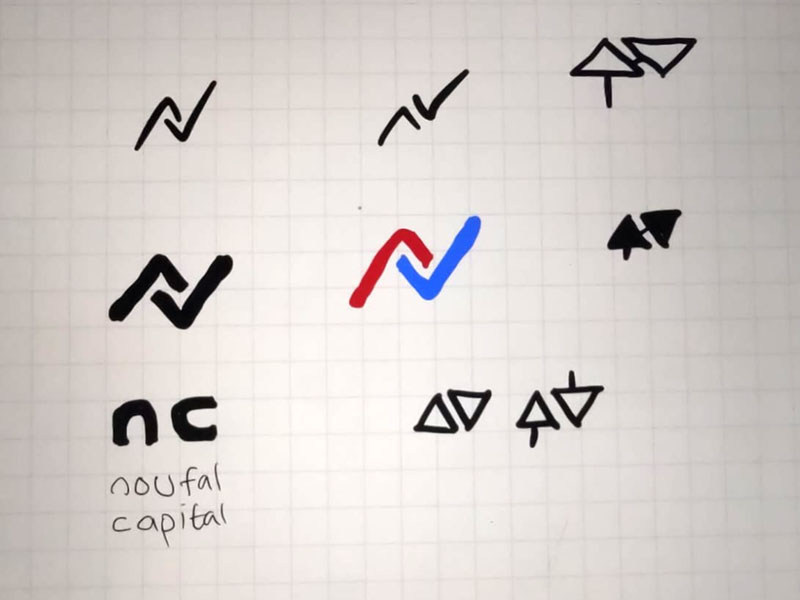 The Three Ideas
Three separate ideas from the above doodle are explored in depth.
IDEA 01
The original 'N' concept is split into a combination of two interconnected check marks. The pointed ends allude to a changing index graph as well. The interconnection also pointed towards the image of locked hands signifying trust. The woven pattern exuded strength.
IDEA 02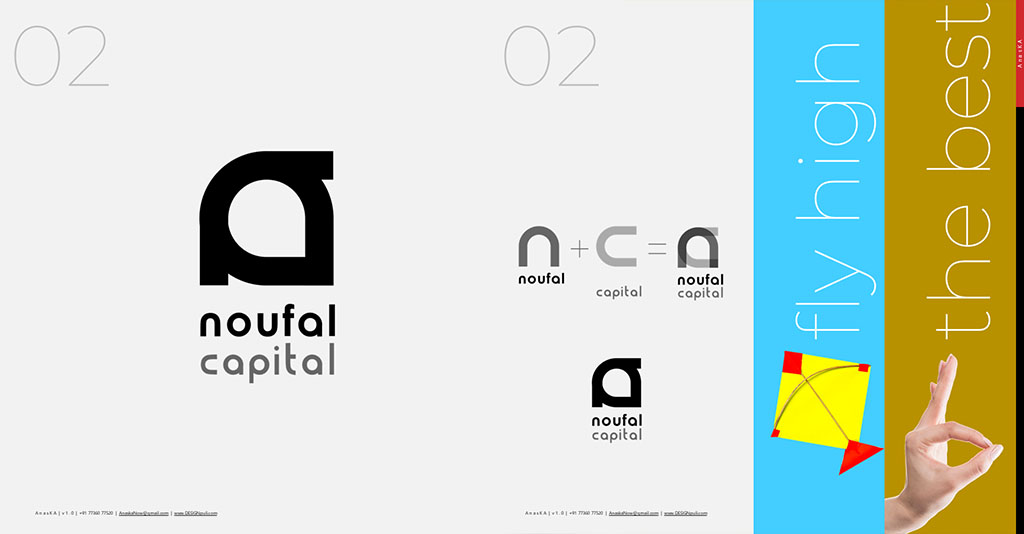 The rounded 'n' and 'c' of the Century Gothic font inspired this idea. The combined shape of 'n+c' became interesting. In a level of abstraction, this new shape represented a high flying kite and an 'awesome/all OK' hand gesture.
IDEA 03
This idea went a classic route highlighting wealth and quality. It looked like an ornate coin as well as a wax seal highlighting trust. The ornate 'N' is in Georgia font; but highly customized.
After many deliberations, the original 'Index growth' IDEA 01 was chosen for color exploration.
Colors of Growth
Initially, four options were considered for color combinations of the logo. A 'blue-green' option was fixed based on a survey output. As a comparison, Standard Chartered Bank follows almost a similar color palette. Then eight more children options were explored based on this 'blue-green' option. After a screen test and one more round of survey, we finally arrived at the present 'navy blue-sky blue' combination.
Noufal Capital Logo and Logotype: Final version
UPDATE 06-MAR-2022
Noufal Capital Kochi office inauguration and website launch happened today. I wish all the very best for Noufal and his wealth management business…