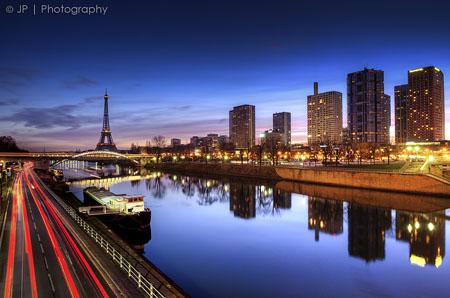 Julien Pigou, who is known as JP, is an architectural photographer based in Paris, France. He has been capturing the architectural diversity of Paris for the last two years. In this post, we talk with JP to understand his style and passion towards photography.
---
Q. What made you take up Architectural photography?
A. Paris made me fall in love with architectural photography. The city offers plenty of things to do in architecture.
Q. What do you love most about Paris?
A. I love the bridges in Paris. They are just beautiful. I love the sunrise too. It has wonderful colours. That's really why I love sunrise.


Q. What kind of gear do you use?
A.
Camera body – Nikon D7000
Lens – Tamron 10-24mm, Nikkor 10.5mm f/2.8 fisheye, Nikkor 50mm f/1.4, Nikkor 105mm f/2.8 Macro, Nikkor 70-200mm f/2.8 VRII
Tripod – Manfrotto 055CXPRO3 with Rotul 804RC2
Filters – B+W Neutral Density and HOYA HD Polarizing
Flash – Nikon SB-900
Camera bag – Lowepro 202 and Lowepro lowepro D550
Q. In the field, what are your settings?
A.
ISO –Fixed value at ISO 100
Focus – Manual mode
Shooting Mode – Since it depends a lot on light, I use Aperture priority mode and I do not care about shutter speed
Aperture – f/8 – f/10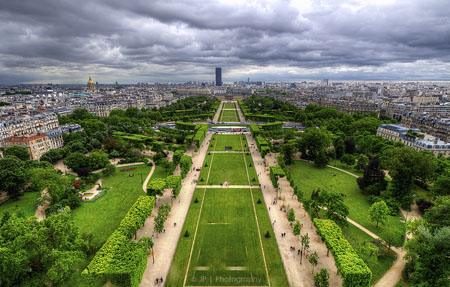 Q. How do you plan a shoot?
A. There is not much preparation involved. I like to pinpoint exactly where I'm going to do my photos. Apart from that, verification of batteries, lens and other equipment.
Q. Do you visit the location to study about it before taking the photo?
A. I always take my camera on me so that I am always ready. If bad weather prevents me from taking a photo or I really have not made my photo, I will return and get my photo.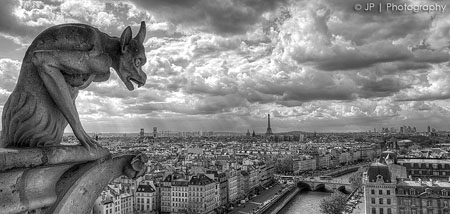 Q. Among your works, which one is your favorite? Why?
A. I love my pictures of Eiffel Tower with the Seine and the Bridges. They are very photogenic.
Q. What is your favourite time for taking architectural photos?
A. During sunrise and sunset, the sky colour is really nice. So I prefer that time.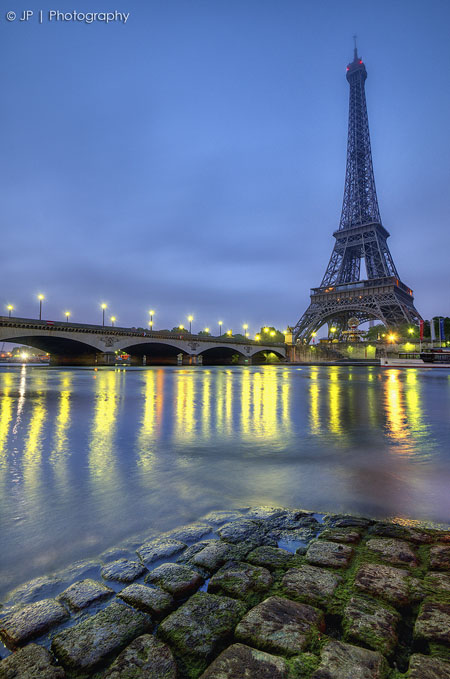 Q. You seem to use HDR a lot in your pictures. What is your post-processing workflow?
A. I use HDR often enough, for I find that it is with this treatment that everything is exposed correctly. I use Photomatix for creating HDR image and then I use Lightroom and Photoshop to refine the photo.
Q. Which is your favourite lens? Why?
A. I have two favourites — Nikkor 10.5mm fish-eye to create funny visuals and Nikkor 70-200mm for the sharpness. I dream of owning a 14-24mm f/2.8 lens.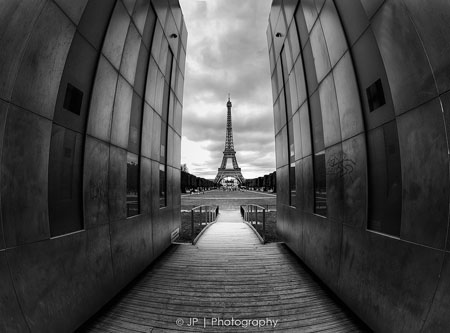 Q. What piece of architecture you like to photograph?
A. The spiral staircase are really my favorite. I also love bridges.
Q. What would you like to say to a person who wants to take up architectural photography?
A. To succeed, you have to apply yourself a lot. To reveal the beauty of a structure, it is important to play with shadows and terrain.
---
Our Favorite JP Shot