A portrait is taken generally in portrait orientation. (That's why the name portrait, I guess!). But there are no set rules that discourage a landscape orientation for portraits. Lately I have been noticing that portraits in this mode have some features in common – especially in the way the eyes are positioned. This post discusses 3 such prevalent techniques in landscape mode of "Portraitism".
Align Center – Eyes straight
An insane close-up of the face with the eyes staring straight at the viewer can be both captivating and menacing.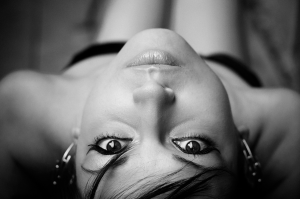 Align Side – Eyes sideways
In this type of framing, subject's eyes lead you out of the frame's border from one corner to the other. Normally eyes will be placed according to the Rule of Thirds. Also, most of the time, the subject itself fills the canvas in its entirety in the direction of the eyes.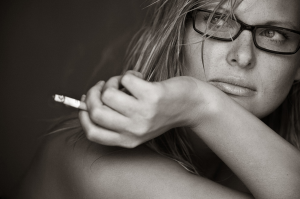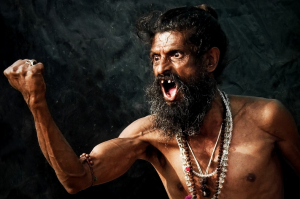 Align Side – Eyes straight
The subject will be placed in the right or left corner of the frame with eyes looking straight at us.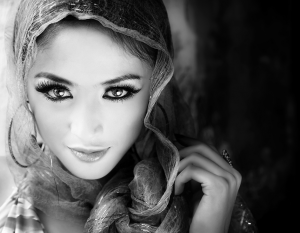 This post is an attempt at generalizing the approaches of better photogs to help photogs like us to make a better and learned judgement about the shots we are about to take. Keeping in mind that the key to better portraits is to keep on experimenting, I would like to hear your observations on the topic.