One lazy afternoon in November. I was chatting with my friends Pavan and Pankaj. We were discussing about cute product designs featured in a website and were admiring the designers. Suddenly, we had a spark: "Can we organize a design competition for such products in our college department (CPDM, IISc Bangalore) among the students?"


Thus 'dpe' was born. 'dpe' means 'Design | Participate | Excel.' I made plans for a teaser kind of series ads to generate interest among the students.

Following are the three posters that were circulated as e-mails, one poster a day.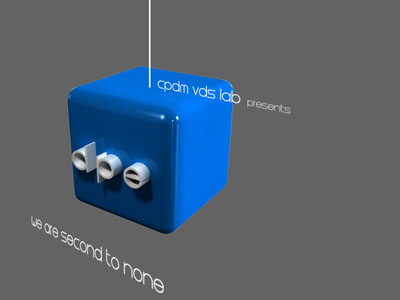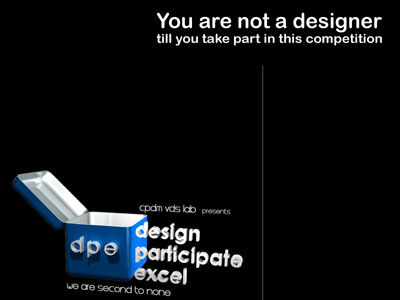 Notice the transition of background color and the change in the point of view of the box. 'Provocative' wordings like 'We are second to none' and 'You are not a designer till you take part in this competition' are coined and used. The box is open in the third poster only. The box and the alphabets are 3D modelled in SolidWorks software. We received quite a good number of responses for the first contest.
Software: SolidWorks, Photoshop
Design Date: 10-Nov-2009